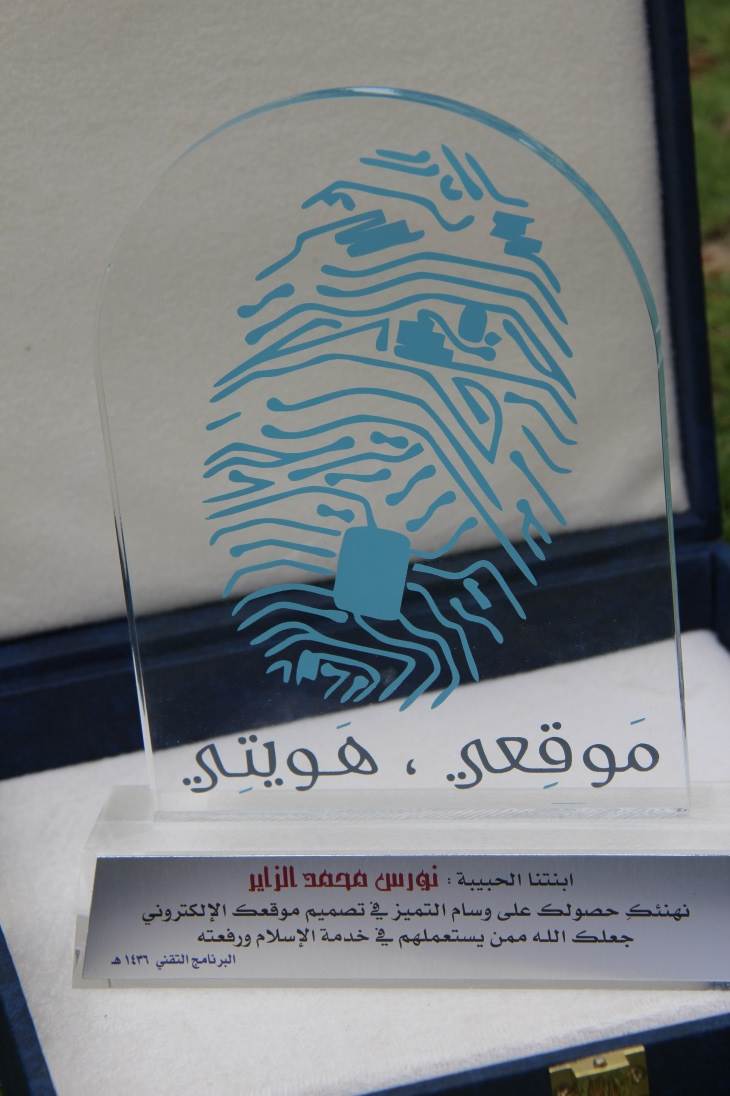 The Administration of Gifted Students in the Ministry of Education Office in Al Khobar organized a technical 10 -week training program for a total of 42 hours from February 16th- March 3rd, 2015, entitled "My Website". The program aims at developing and designing websites that serve the purpose of community service.
Dhahran Ahliyya's student Nawras Mohammed Al Zayer- Grade 10/Diploma Stream- participated in this program and competed among another 12 students from different schools Al Khobar-wide. Nawras developed and designed her website "My Writing, My Hobby". The website aims at encouraging the talent of writing within children and introducing the stages of writing and types of books. It also helps parents to prepare their special needs children for reading and writing.
In the honoring ceremony that took place on Wednesday, May 6th, 2015 at Al Trbiya Private Schools, Nawras received the Golden Excellence Award and the Highest Number of Votes among the attendees.
For more information, please visit the website:
www.mywritingmyhobby.marocwebs.com

We would like to extend heartfelt thanks and appreciation to Nawras's parents for their continuous support.