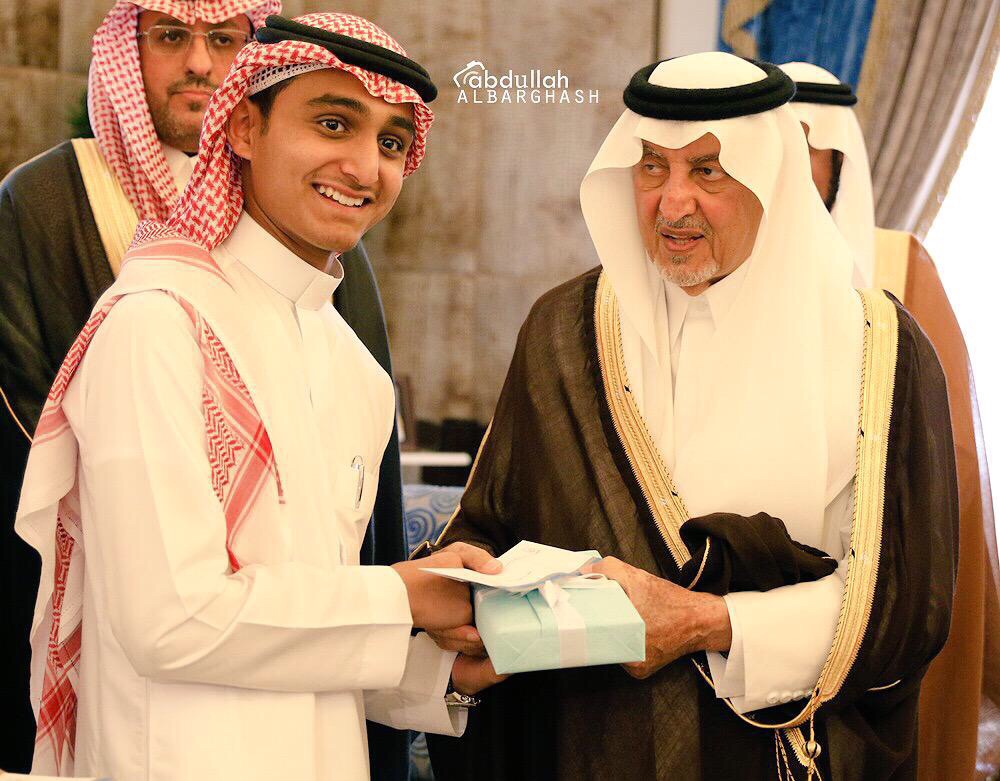 Prince Khalid Al Faisal- the Counselor of the Custodian of the Two Holy Mosques and the Deputy President of King Abdulaziz and His Companions Foundation for Giftedness and Creativity (MAWHIBA) honored the winning students (both male and female) in the International Science and Engineering Fair (INTEL ISEF 2015) and in the 26th International Invention and Innovation Exhibition (ITEX 2015) on Wednesday, June 3rd, 2015 at his palace in Jeddah.
Out of nine honored students Kingdom-wide (males), three Dhahran Ahliyya Students were honored on this day. The students are: Abduljabbar Al Hamoud- Grade 12- for the awards he received in INTEL ISEF 2015 and Ammar Abdulrazzaq Al Amir and Bara' Abdulrazzaq Al Amir –Grade 10- for the medal and the award they received in ITEX 2015.
In appreciation of his valuable role in supporting the talented students, Ammar and Bara' presented a memorial trophy to Prince Khalid Al Faisal.
Congratulations to our honored students. Wishing them much success!