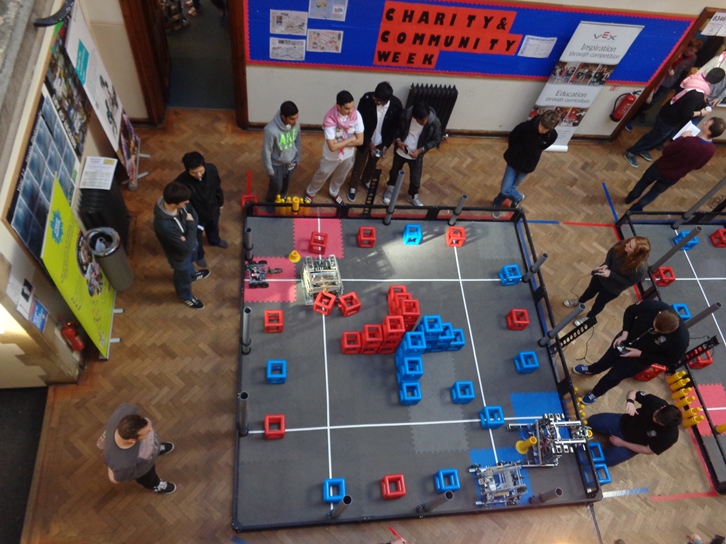 In the 2015 VEX Robotics Compitition that took place on Febraury 15th, 2015 in London, Dhahran Ahliyya Secondary Team took part and competed against 48 teams from both inside and outside the United Kingdom.
We are proud that Dhahran Ahliyya's team achieved the 1st Arab accomplishment in this compition. Our students received the 6th place award in Missions. Furthermore, DAS team was awarded with the Sportsmanship Award.
DAS students gave an impressive impression to all participants, refrees and their peers. They displayed an excellent representation of their school and the Kingdom of Saudi Arabia. The team comprised of Sharif Samir, Mohammed Bukhashem, Moath Al Zayer, Mohammed Al Abdulkareem, Faisal Al Hamad, Sultan Al Qahtani, Ali Bukhamseen and Mohammed Al Zamil. Mr. Ismail Al Jamal accompanied and supervised the students during their trip.
Congratulations!