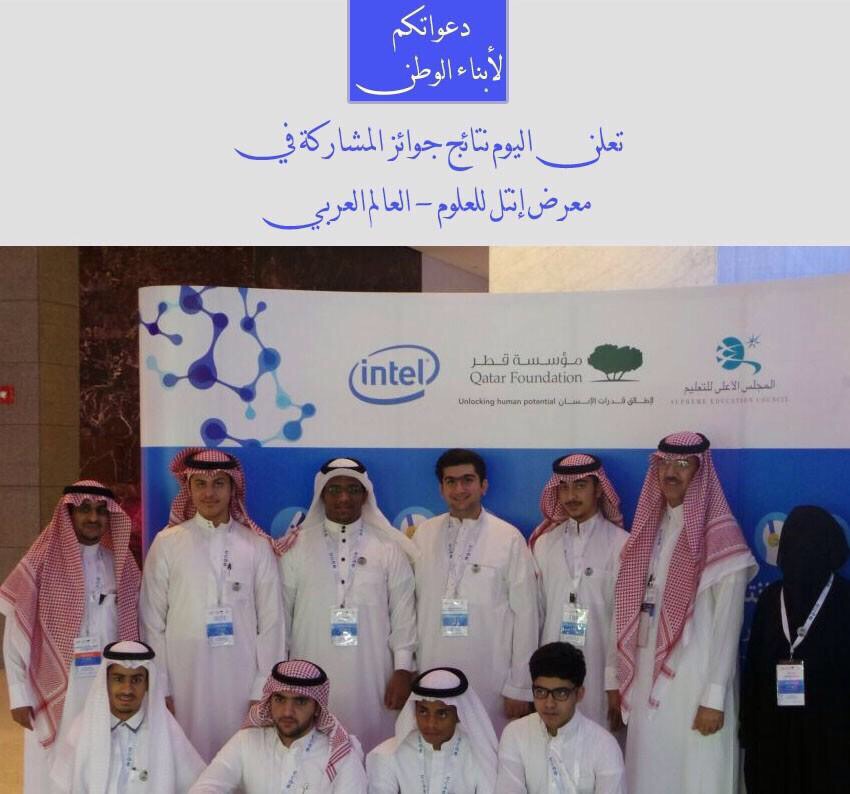 Qatar Foundation for Education, Science and Community Development in partnership with Intel. Company and the Supreme Education Council, Qatar – for the 1st time - hosted the 5th Intel. Science Competition for the Arab World. The competition took place from November 9 to 11, 2014, in the Qatar National Convention Center.
We are happy to announce that two of the students from Dhahran Ahliyya Schools participated in this competition- Razi Al Alqam and Abduljabbar Al Hamoud. The students were awarded the third place in the field of Medicine and Microbiology for their project- Exhausting Ralstonia Metallidurans to Produce Gold Alongside Supplementary Metals.
It Is worth mentioning that more than 100 students, both male and female, representing 9 Arab countries from the Middle East and North Africa, participated in this competition and introduced about 70 scientific projects in six different fields such as; medicine, engineering and chemistry.
Intel Science Competition is an annual competition for science, technology, engineering and math open to students from grades 9 – 12 world-wide. For this achievement, we would like to congratulate the winners, their parents and DAS staff.
Congratulations!