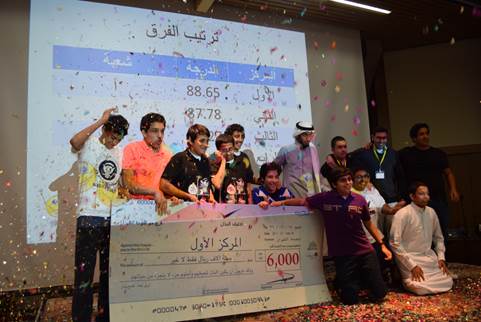 All grade 10 students at Dhahran Ahliyya Schools participated collectively in a 1-month community service training program entiliteld "Social Entrepreneurship Program", from October 19th,2014 – November 15th, 2014. This program aimed at promoting community service and the culture of donating among the students. This pogram combined two aspects of training – the theoretical aspect in which the students were exposed to training programs like; "Steps towards your Social Serivce Project", "How to Work?" and "The Capital Market" and the practical aspect where the students accomplished some community services projects targeting different groups. The projects are as follows:
Targeted Group

Location

Project Manager

Time

Grade

Project

Day and Date

30 Intermediate Students

Dhahran Ahliyya Schools

Abdulrahman Al Rumaih

8:00-9:30 AM

10/D

First Aid Workshop

Thursday

November 12, 2014

900 Persons

Al Rashid Mall

Hamad Al Sawaha

6:00-10:00 PM

10/A

Health Awareness Campaign

Friday

November 13, 2014

39 Workers

Dhahran Ahliyya Schools

Ammar Al Amir

2:00-6:00 PM

10/B

Spreading Happiness Campaign

Saturday

November 14, 2014

15 Families

Charity Community

Abdullah Al Mulla

5:00-9:00 PM

10/C

Donations Campaign

Saturday

November 14, 2014
It is worth mentioning that this program came as a purposeful initiative from "Aba'ad Team for Motivating Youth "as one of the social responsibility programs at Al Turki Group Co. Our students displayed a high sense of responsibility, meticulous planning skills and thorough commitment in providing genuine community services.