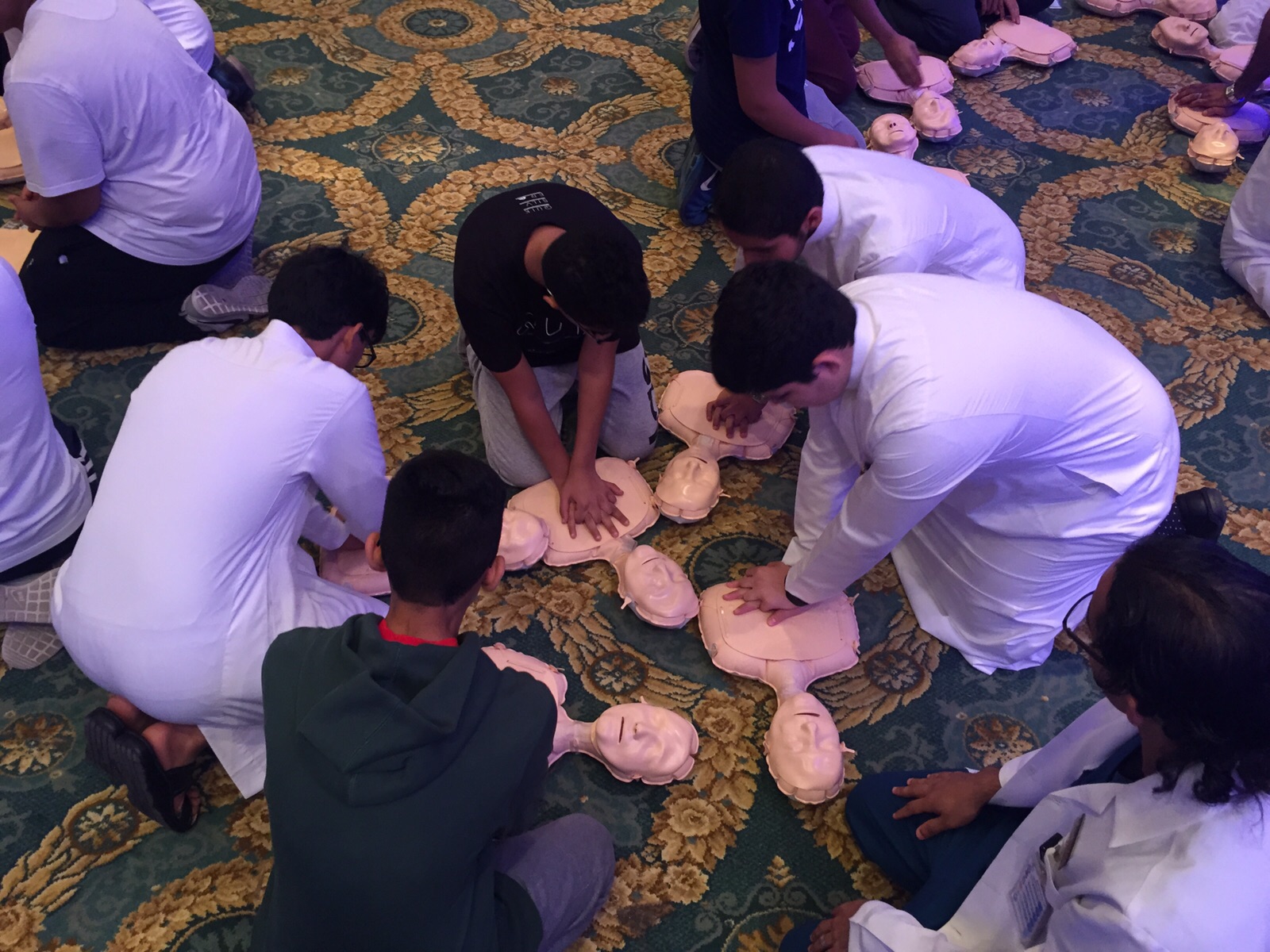 Organized by the Directorate of Health Affairs in the Eastern Province, 28 DAS high school students competed a CPR workshop entitled "Saving Lives" on Wednesday, September 2nd, 2015, at the Le
Méridien Hotel in Al Khobar.
This workshop included a short movie about the basics of CPR. Under the supervision of professional trainees, the students conducted the necessary steps to recover the patient's consciousness. The students will definitely share what they have learned with their peers in the future.