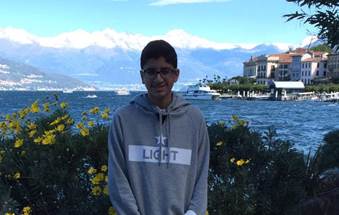 Organized by the Ministry of Education, the National Math, Science, Chemistry and Physics Olympiad test took place on Tuesday, February 16th, 2016 on the level of the Eastern province.
In the Math stream, Abdullah Murad Al Sayed, DAS grade 11 student, successfully passed the test and qualified to continue the competition on the level of the Kingdom. The total number of qualified students from the Eastern province is 21 students.
Congratulations to Abdullah wishing him the best of luck.