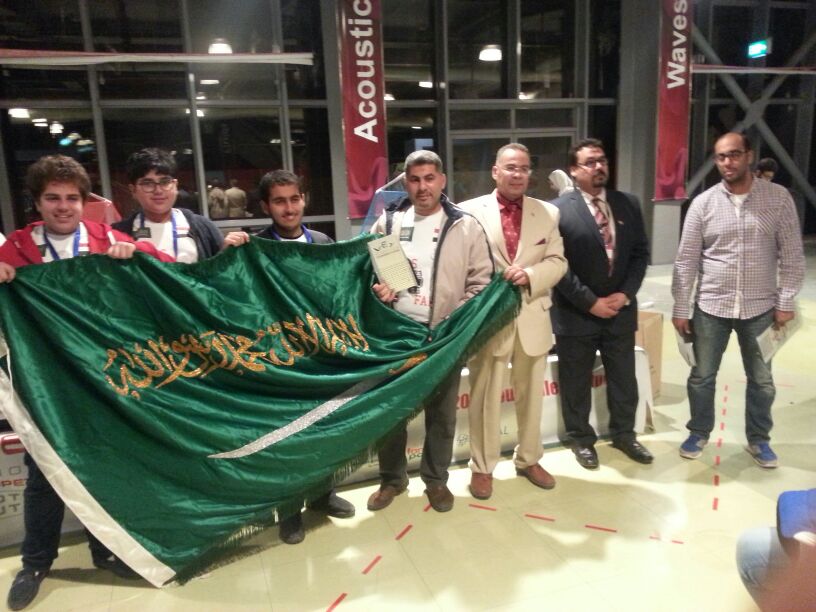 Dhahran Ahliyya School's Boys' high school robotics team participated in Egypt VEX Robotics Competition that took place on Friday and Saturday, March 11-12, 2016, in Cairo, Egypt. Our team competed among another 45 teams from all around the Arab World.
We are proud that DAS team received the 3rd Place Arab-wide and the 1st Place among the participating Saudi teams. Also, our team received the Award of Determination and Ability to Overcome Challenges. This award is presented for the first time in VEX Robotics Competitions. DAS team consisted of: Faisal Al Saeed, Abdulrahman Haidar and Fahad Al Ajmi from Grade 10, and the teacher supervising the team: Mr. Tamer Gadallah.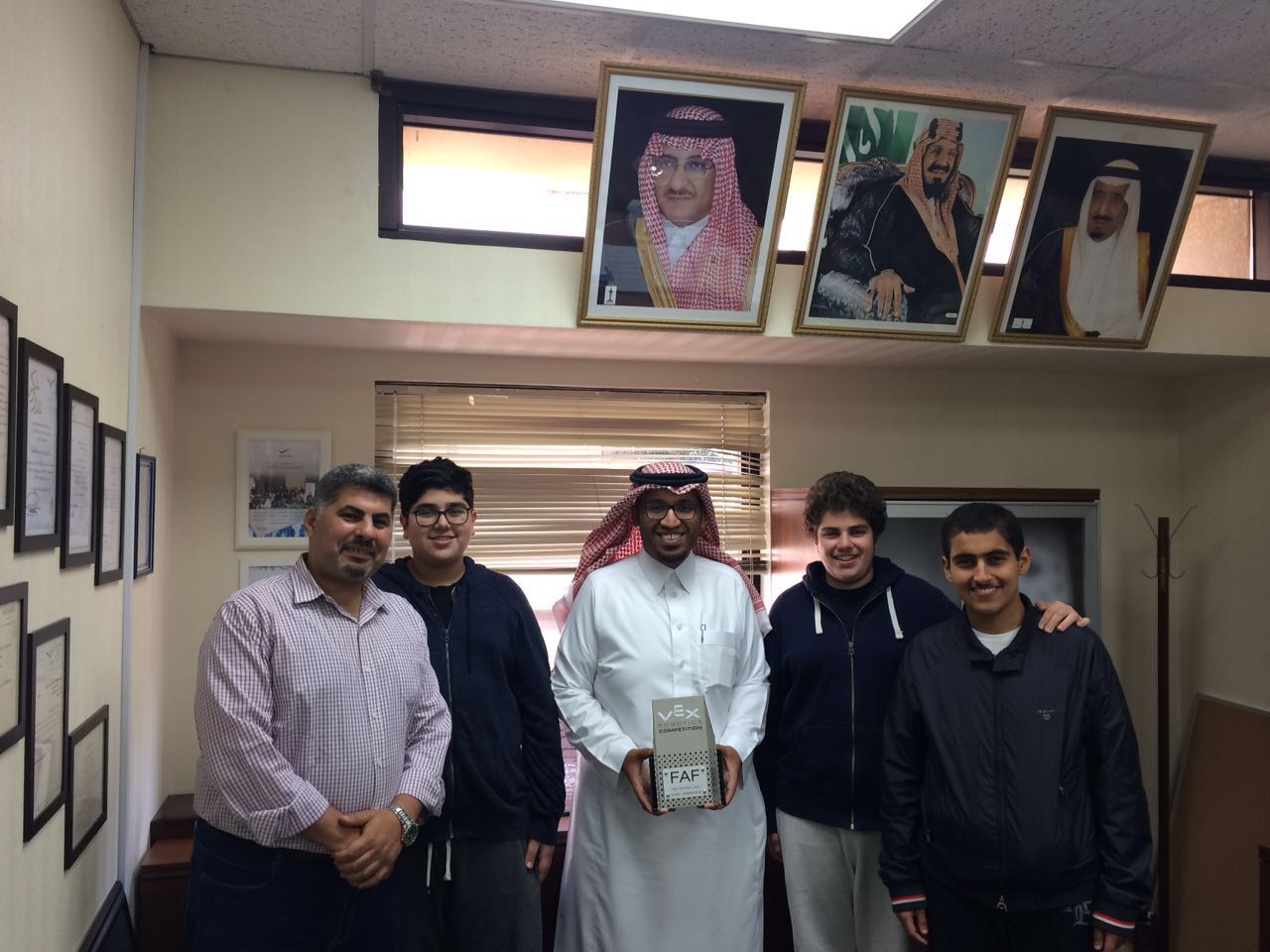 Congratulations wishing our students success in the coming Competition.