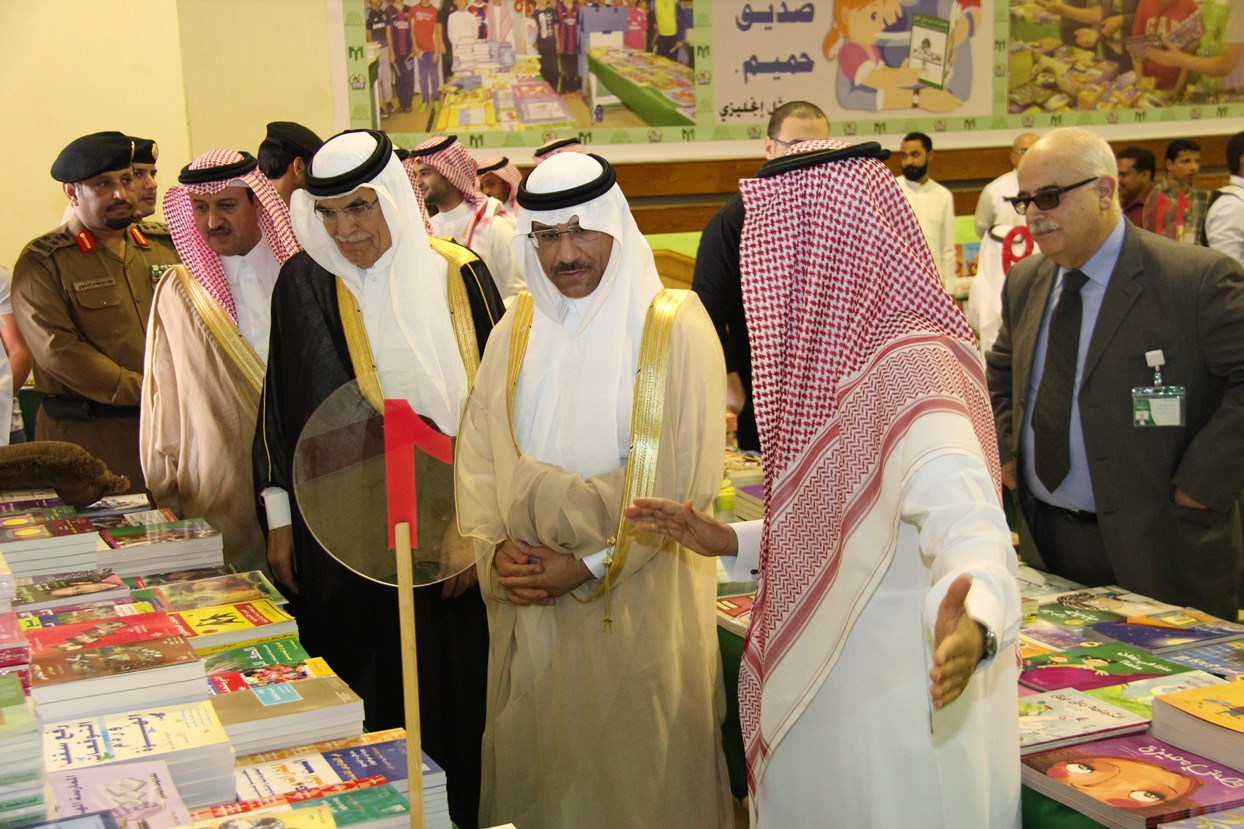 "Contributing to spreading knowledge and culture and instilling the love of reading within the coming generations is part of the social responsibility of companies and foundations" Mr. Khalid Al Battal, Deputy Governor of the Eastern Province, stated in the opening ceremony of the 10th Annual Book Fair that took place on Wednesday, March 30th, 2016, at Dhahran Ahliyya Schools. The opening ceremony was attended by the Governor of Al Khobar- Mr. Sulaiman Al Thunayan.
This valuable fair annually gathers 45 publishing houses from different countries such as Kingdom of Saudi Arabia, Kuwait, United Arab Emirates, Iraq, Jordan, Palestine, Syria, Egypt, Lebanon and Unites States of America.
Mr. Al Battal thanked DAS faculty, staff and students for spreading the culture of reading and acquiring knowledge by organizing this fair. He also expressed his wishes that this fair fulfills its desired goals.
Mr. Khalid Al Turki, DAS President, mentioned that this fair has been organized annually by DAS with the participation of a wide selection of publishing houses from all around the world. It includes about 9000 titles and 300.000 books in both Arabic and English languages. He said that he is pleased to organize this event which attracts a big number of visitors and publishing houses for the benefit of our students.