DAS is a highly respected school.

DAS is a school with an excellent reputation among students, parents and teachers that has been built up through the past 33 years.
DAS has achieved US accreditation (NCA) as well as Saudi government recognition.
DAS has become a source for information on modern education in Arabic since it has translated and published more than sixty books for the training of teachers. (Discipline with Dignity, Cooperative Learning, Understanding by Design, Building Self Esteem, etc.)
DAS students and graduates are highly respected.
98% of DAS graduates attend four-year colleges and universities.
Most have gained entry to the best universities in Saudi Arabia and the Arab countries. Many have gone directly to Harvard, MIT, Princeton, Wellesley, Brown, Williams, Texas A &M, McGill, University of London and others. A few students have gone to the Far East and studied in China or Japan.
DAS students have consistently won national and international competitions in robotics and science fairs.
DAS teams have won awards in Model United Nations conferences in Singapore, Turkey, Berlin, London, Qatar, and other countries
DAS is committed to excellence and continuous progress.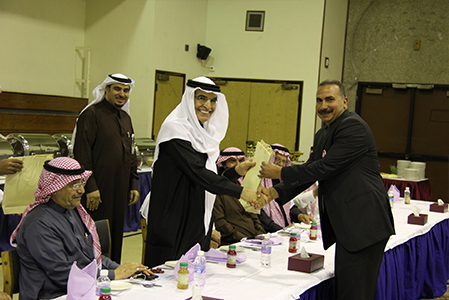 DAS is a not-for-profit institution founded solely for the purpose of providing excellence in education.
The DAS motto is: "Every year, we will be better than we were in the year before!"
The DAS strategy for achieving its vision of itself as a professional learning community is to involve all teachers in an ongoing program of reflection, support groups, coaching, training, and group planning.
All teachers are learning through the school's Plan for Continuous Progress in Learning (PCPL) which links the programs of professional development, performance assessment and compensation. These programs are based on recent and current international educational research.
All employees are in the school without students for one month each summer for training, preparation, and academic committee work.
DAS is stable and dependable.
DAS has been housed in a beautiful building leased from Aramco, the national oil company, since 1985. It has just signed another Lease Agreement for 2010 – 2018.
About 51% of the DAS staff has been working in the school for more than 5 years, including 13% who have been working in the school for 10-15 years and 20% for more than 15 years.
The number of applicants for admission to the school increases each year. The number of students who applied in the spring of 2009-2010 for grades K-1 was 315 for a total of 123 places , whereas the number of students who applied for grades 2-11 was 454 for only 25 places.
DAS pays salaries for twelve months of the year and has never been late in those payments a single time throughout its 33 years of operation.

The area of the school includes a very diverse, international population with tens of thousands of Western and Eastern expatriates living peacefully through several generations.
The cost of living is the lowest in the Arabian Gulf.
The weather in the Eastern Province is beautiful and comfortable for about six months of the year, including much of the school year. For the other six months, everything is air conditioned and schools are on vacation during 8 weeks of the worst weather.
DAS is 15 minutes from the beaches and good fishing spots in the Arabian-Persian Gulf, 30 minutes from the desert, and 2-3 hours from excellent areas for camping when the desert blooms in rainy seasons.
DAS is one hour's drive across the causeway from Bahrain, one hour's flight from Dubai, less than two hour's flight from Mecca and two and a half hour's flight from Beirut and Cairo.
Dhahran, Dammam and AlKhobar, rapidly growing together into one urban area, have a wide range of restaurants with cuisines of many different nationalities in addition to the most of the major fast food chains now known around the world.
There are multiple large, modern, fully air-conditioned malls with a wide range of imported products, with the highest end, middle and economical level goods. There are also traditional markets with handicrafts from the area and elsewhere.
Foreign foods and products are readily available in modern supermarkets, primarily from the US, UK and Europe as well as from South Asia and the Far East.
Good hospitals, medical services and an international array of medicines are available through the medical