The health room is fully prepared to receive students who do not feel well or are exposed to small injuries. There is a full-time nurse and the room is equipped with first-aid kit, a bed for examining the patient, a bed for sleeping and a central pharmacy that feed all the clusters' pharmacies.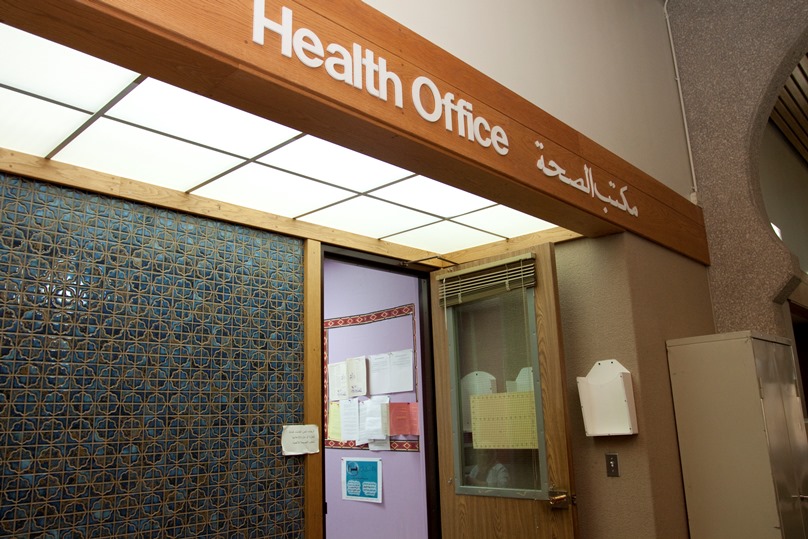 Duties of the Health Room:
The nurse provides first-aid for all injuries, as he/she receives urgent calls and takes responsibility for serious injuries by taking the student to the hospital or calls home.
Takes care of kg classes from age 45 days to 3 years, checks the child's healthy state, takes proper action by giving medicine if necessary, and secludes the child to avoid infection of other children.
There is a list of the diseases that require healthy seclusion during the child's presence in the kg class. These are: chicken pox, fever, throatache, conjunctivitis, colds … etc.
The Health Room contains the students' health records that include their disease history.
The Health Room helps in supporting and following up the national task forces for vaccinations who come to DAS to give vaccines to students.
The DAS nurse has a record of the chronic health cases, procedures taken and medicines used for each case to that we can handle the student while present at DAS.
The Health Room has also the phone numbers of all students in order to call the parents if necessary.
The Health Room participates in the healthy and educational activities through the DAS Newsletter by writing about healthy or educational topics for parents and students.