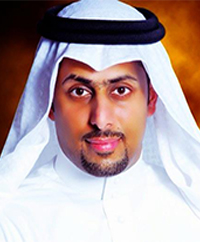 Majid F. Al-Ghaslan is a recognized technology and thought leader within Saudi Aramco and Saudi Arabia. Majid has extensive experience leading high-visibility, mission-critical areas for notable organizations within the Technology, Oil & Gas, and Higher Education industries. He was a founding member of the King Abdullah University of Science & Technology (KAUST) and served as interim CIO responsible for the development, support, and operation of innovative technology solutions and services that advance learning and discovery at KAUST. He worked closely with the University provost and the senior leadership to leverage technology to advance and support the mission and goals of KAUST. Majid was also the leader in the acquisition, design and development of "Shaheen" supercomputer for KAUST. This system is based on IBM BlueGene/P architecture and is the most powerful system in the Middle East. He also led the establishment of the KAUST IBM Center for Deep Computing Research, a joint development & research agreement with IBM for research enablement and in HPC with IBM. He was also a key architect for the KAUST partnership with University California San Diego (UCSD) Calit2 & Mechdyne to establish the KAUST Geometric Modeling & Scientific Visualization Research Center Facility. The world's first center that has unmatched visualization capability that will enable the researchers at KAUST to explore cutting edge science. The flagship six-sided CAVE called CORNEA will be the first in the Middle East with this visualization capacity. Majid was also instrumental in creating the Saudi Arabian Advanced Research & Education Network (SAAREN)
During his career at Saudi Aramco, Mr. Al-Ghaslan held several leadership roles in various areas of Information Technology & Engineering in Saudi Arabia and the USA.
Mr. Al-Ghaslan began his career with Saudi Aramco in 1992. He holds various IT certifications and his main areas of interests are Internet scale technologies, high-speed deterministic networks, wireless technologies, and IT security.
Mr. Al-Ghaslan attended Texas A&M University, College Station, TX, and The University of the Pacific, Stockton, Calif., where he earned a bachelor's degree in Computer Science with an outstanding graduating senior award from the University's Computer Science Department. Mr. Al-Ghaslan is a member of the Internet Society and the ACM.