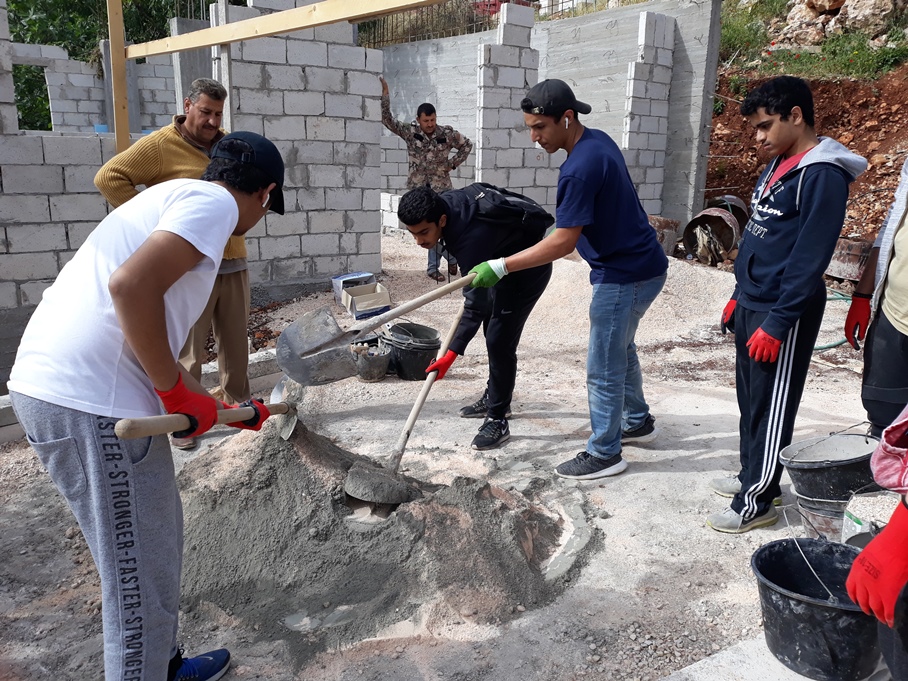 All students from third grade and above are involved in community service projects during normal school hours. These activities are aimed at helping youth
discover their talents and interests while developing their leadership and group work skills
learn more about the needs in various communities through service
explore their right and responsibility to participate in service to their community
connect classroom learning with personal experience
Most students are involved in at least one semester-long service project each year.
Week without Walls (WWoW)
WWoW is a program that aims to instill in students a love of volunteering and doing good for others by encouraging empathy for people whose living conditions, culture, and environment may be very different from their own. Students go through regular training activities during the months previous to their WWoW one-week project to gain the maximum benefit from the experience. Each year, the DAS Activities Team, volunteer mothers, and students organize the WWoW Carnival to share with the community the projects they are sponsoring. Previous examples of these projects have been designing and constructing a sensory room for special needs children, renovating a house for a disadvantaged family, and constructing housing for families in need.
Walkathon
Our annual charity run encourages exercise and raises awareness to important groups in the community such as: diabetics, orphans, special needs children, persons with genetic blood disease, autism, and others. Working together, members of our PTA, teachers, and students spend many weeks each year planning and organizing for this event.
Records Day
Records Day is an annual weekend carnival held in the Girls' School which features activities like student shows, story reading, pony rides, art activities, games of skills, and many different restaurants & food booths. Students participate in competitions to break previous DAS records in activities like 50-meter dash, long jump, three-legged race, hula hoop, talking without stopping, etc. While the main purpose is to have fun togther, the event also supports the publishing of books in Arabic about modern education.
Reading Festival
Since it was founded in 1977, Dhahran Ahliyya School has established local community service as an essential part of its mission. Therefore, a reading festival was started 17 years ago which was aimed to encourage reading and to embed it in the minds of our children. It included displaying a variety of different books. This year, the festival is proceeding in a new look as it involves some events, activities and various workshops, that are intended for families and teachers as well, presented by writers, authors and remarkable educators locally or internationally. It also includes displaying a large collection of books that was carefully selected according to the reading age and the actual age of the readers.