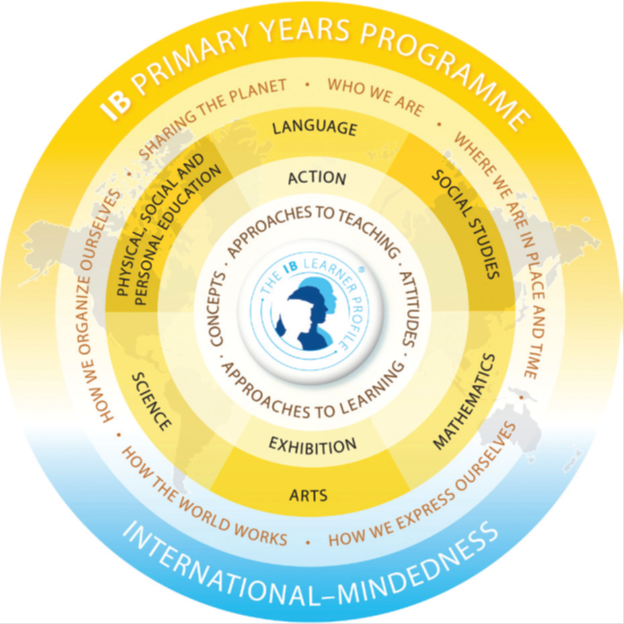 Dhahran Ahliyya Schools are currently implementing the IB Primary Years Programme. The IB Primary Years Programme, for students aged 3 to 10 from Pre-KG to Grade 5, focuses on the development of the whole child as an inquirer, both in the classroom and in the outside world.
The PYP believes that the student learns best in an authentic, relevant to the "real" world, and transdisciplinary nature, where the learning is not confined within the boundaries of traditional subject areas but is supported and enriched by them.
Being a bilingual school, we have 2 homeroom teachers working together cooperatively inside each classroom to teach:
Arabic and English languages
Mathematics
Social Studies
Science
Subject specific teachers are responsible for Religious Studies, Arts, ICT and P.E.
for more information please visit http://www.ibo.org/